×
Download my brochure
Find more detailed information on our
programs, including:
Program fees
Career pathways
Course descriptions
Workload and tips
Academic profiles
By submitting this form you agree to be contacted by RMIT University regarding furthering your education.
Privacy Statement
Why study the RMIT Online Master of Marketing?
Globally ranked Top 50 Under 50
RMIT is ranked 22nd in the Global Universities Top 50 under 50 years old (2020). 
Professional recognition and accreditation
The online Master of Marketing is an Australian Marketing Institute (AMI) Accredited Course. In addition, students and graduates are eligible to apply for membership of the AMI and the Australian Market and Social Research Society.
Learn from industry experts
Delivered by RMIT's world-class academics and industry-leading experts so you get the most up-to-date teachings from those in the know.
100% online postgraduate marketing programs
Build your marketing expertise
Build expert marketing skills through proven industry-focused strategies, tactics and research with RMIT's online Masters of Marketing, and accelerate your career.
Designed for current and aspiring managers looking to increase their knowledge in an all-of-business approach to marketing, this program will provide a deeper understanding of the role of marketing and its relationship with other areas of the business.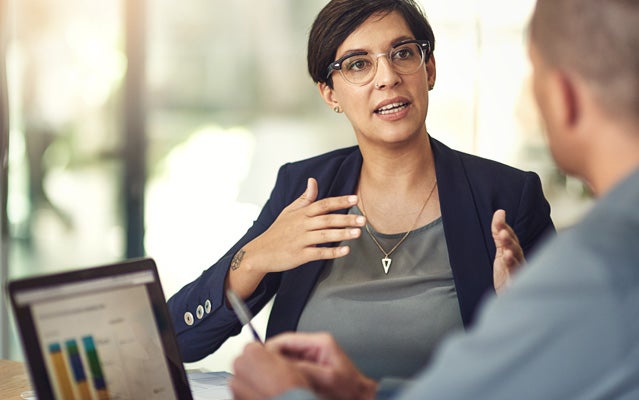 Kick-start your marketing study
Develop your skill set in marketing and build knowledge around key areas of business functionality.
If you're not ready to dive directly into the Master of Marketing, or need to qualify your experience before applying, RMIT offers the Graduate Certificate in Marketing. This is the perfect postgraduate qualification to kick-start your further study.
Covering the first four courses of the masters, you can exit the program at this point and still have gained a postgraduate qualification. If you want to progress your study, and perhaps your career, you can use this as a pathway to transition into the online Master of Marketing.
Rapid changes in technology and communication are redefining marketing. 

When you study postgraduate marketing with RMIT Online, you'll deepen your knowledge of fundamental marketing principles and how to apply them today to solve business problems and drive results.
You'll also enhance your strategic skills and ability to argue marketing effectiveness from a business perspective. 
The practical skills and latest concepts you will learn from renowned industry experts can be applied to your current role immediately and will keep you relevant into the future.
Start making strides in your career with RMIT Online.
100% online
Experience a dynamic and cutting-edge learning platform.
---
No on-campus commitments
All assessments are submitted online with no on-campus obligations.
---
Intensive learning
Offering six intakes per year, study one course at a time to finish sooner.
---
Flexible to your schedule
Study on any device, at a place and time that suits you.
Flexible entry and exit points
Our Master of Marketing encompasses courses that make up our Graduate Certificate, so if you need to exit the program early, you can earn a postgraduate qualification by successfully completing specified courses. The Graduate Certificate is also a pathway to the masters program for some students (see entry requirements).
Contact one of our Student Enrolment Advisors to receive more information and to discuss your individual circumstances

Graduate Certificate
4 Courses
or continue studying

Masters degree
+12 Courses*
*See entry requirements
Download a program guide
Our comprehensive program guides provide more detailed
information about our online programs, including:
Eligibility and enrolment
Program duration and fees
How to manage your studies and work life
Program entry and exit pathways
Ask a question
Speak with one of our Enrolment Advisors to ask
questions about your future study:
Determining which program is for you
Understanding how online study works
How to apply and enrol
It's Popular
people downloaded a course guide in the last 24 hours.
×
Download a program guide
Find more detailed information on our
programs, including:
Program fees
Career pathways
Course descriptions
Workload and tips
Academic profiles